Care to know how to do digital marketing in 2018? Strategies and platforms are evolving, video content is exploding, and consumers are engaging with brands on channels that didn't exist a few years ago.
Quite stunning, don't you think?
Let's dig in.
All marketers know that the blessing and curse of digital marketing are how fast everything changes and evolves – and a lot can change in just 12 months.
We've seen an outstanding growth in the importance of organic, and paid search, then social media and more recently, incredible worldwide growth in mobile and particularly smartphone usage and thus the rise of video content.
Add to that list the ongoing hype about artificial intelligence and video content marketing that is to be the most important activity in 2018.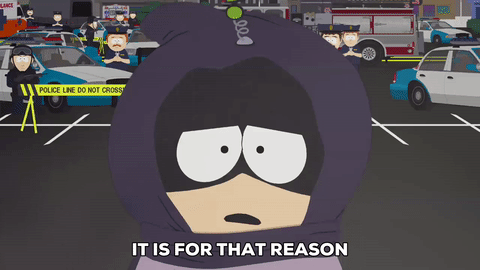 Yes, the modern marketer needs to be agile, almost with superpowers
But take a short break, the goals of marketing remain constant. You will still need to:
communicate the right message at various stages of the funnel,
raise brand awareness and loyalty,
drive traffic and customer engagement,
and implement methods that lead to conversions and sales.
Overwhelming?
Nah, excitement is on its way.
The wave of change in digital marketing in 2018 might make a mess out of your campaigns. So, which marketing trends will be most prominent to you and your business in 2018?
The new trends that will rock your digital marketing world
#1 Social Advertising will become slightly more expensive
Sorry to state, but everyone acknowledges that the time of free organic reach has passed.
Over the years, a number of advertisers on social media increases, so naturally, same is with the costs of social ads.
Just on Facebook, marketers, and brands increase spending for 74 percent.
We clearly need to accept the fact and start to adapt to what we can do. Another fact is that everyone who is involved in social media marketing and hopes for best results, truly need to prepare advertising budget.
Overall, the cost of digital ads has increased 12% year-over-year.
Therefore, more brands are understanding that social media marketing provides a highly cost-effective way to reach a targeted group of consumers, which is driving the competition for results with social advertising.
Also, a recent study indicates that in the last year, the average CPM on Facebook has risen 171%, and the average CPC has increased 136%.
However, you may think of other ways to overcome this.
Another method is to give social users offers (such as discounts and/or cash) to promote the brand's products. For illustration, a restaurant could offer a 10% discount if customers share photos of their dining experience on social media.
The key is to find new mediums that deliver more awareness and traffic, and not to rely on traditional media such as news sites.
#2 Personalise your digital marketing activities
Spontaneously, with maturing of our global experience online, other points came through and they were predicted. People's exposure to advertising has been massive and consequences affect how we will plan our campaigns in future because:
People will only engage with different sophisticated advertising
People became sick of advertising
How will personalization of content help?
Personalisation could be a simple customised landing page (e.g. sending traffic from a Twitter campaign to a different page to traffic from a Facebook campaign) or it could be an entirely personalized website experience. If this is all new to you, 2018 should be the year you start to investigate.
#3 Get your data sheets
Ok, now you realize that costs for advertising will probably be included. To take most out of it, data needs to become your thing. If it already hasn't.
For more precise results and effective campaign data, the analysis needs to be thought-through in every part of your campaigns.
All marketers need to be aware of the potential that comes with using data as valuable insights.
#4 Video content is mandatory
That got us to the most important marketing activity for the 2018 – video marketing.
Video has been the most powerful part of digital marketing over the years, and 2017. was its peak. In 2018. the video will evolve.
Only on social media, the video has generated 1,200% more shares than text and images combined.
Simply – Wow!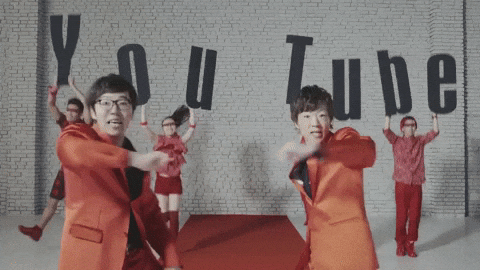 It is all about viewing and not reading. Viewers retain 95% of a message when they see it in a video and only 10% retain when they see it in the text.
82% of Twitter users watch video content on Twitter
45% of people watch more than an hour of Facebook or YouTube videos a week.
87% of online marketers use video content.
It's estimated that by 2019, a video will account for 80% of all consumer internet traffic. So it's time to take video content seriously.
Why is that?
The video will escalate as not just a medium but as an advertising medium. YouTube already attracts incredible sums of traffic and engagement, but there is still an opportunity for advertising in many industries.
Also, YouTube lives a "time of a life"
We used to say that YouTube was the second biggest search engine, but recent data shows that it is now more popular than Google Search based on a number of users in a given month.
YouTube has over a billion users, almost one-third of total internet users. More than 500 million hours of videos are watched on YouTube each day.
When it comes to Facebook videos, there will also be more attention on live streaming.
Facebook seems to be prioritizing live video content over video content, and video content over other types of content.
In 2018, users won't just prefer to watch. They're all ready to jump into the screen or just enjoy into VR projection. It will be pleasing to see where the creative minds in marketing take video in 2018.
Those brands that accept video content as the way to communicate next year, will have a lot more to offer to their consumers.
Here how you can join the video race.
#Launch your product live with projection mapping
Thinking about a powerful technique that will launch your product in a most alluring way? Projection mapping becomes the most popular way of techy – futuristic promotion.
Projection mapping is predominantly used in experiential marketing where the video is projected onto a 3D surface.
How does this work?
The technique of 3D Projection Mapping works on the concept of wrapping and blending the projected image. That image is later imposed on the target surface with three-dimensional displays.
Think outside of the box, and projection mapping, also known as spatial augmented reality, and any 3D object or objects will become the animated surface.
Part of the appeal of this innovation is the dramatic effect, especially when large surfaces are used, as well as the playful possibilities of bringing to life different real-life objects.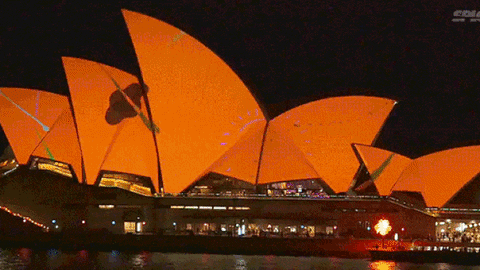 #Stream live your events
With tools like Facebook and Instagram Live streaming is 100 percent accessible for every type of marketer.
Live streaming will definitely be the best way of connecting with the customer in a most appealing way. It will be useful for showing the more human side of a brand. Think about including interviews, Q&A's, behind-the-scenes video content, and live events.
#VR sessions as a treat
Virtual reality is still largely uncharted territory, but it provokes a large amount of curiosity and interests.
VR video experiments are still reserved for those with significant marketing budgets.
Also, convincing the audience to buy and put the pair of glasses and to step into the projected environment in the first place is a major thing to consider.
While this may involve more motivation on the part of consumers than having to glance at an ad in the real or digital world, the impact of buying into a brand's own version of VR may end up being profound.
Despite the attractive options and expensive equip, it's hard to predict the effect of VR on marketing goals. But, with the high-tech direction that video marketing is going in, by the end of 2018 VR will probably be more accessible.
#Indulging experience in 360 videos
360 video has been getting on in 2017 and will expectedly be full blown in 2018.
This tech comes also with a type of immersive technology, where the consumer can control their perspective while viewing.
You can create amazing video content simply with a computer, smartphone screen browser control and video apps.
It can be used in any way marketers can apply it to their brand, for exploring the restaurants and hotels or to take a look at the new car.
Google has already run its own test with 360 and found that it still hasn't got the popularity as regular video content. However, when it is viewed, the click-through rates are higher, they say.
360 also attracts more views, shares, and subscribers.
Is this a new important engagement tool in 2018 on a horizon?
In 2018, these trends are going to to get even more intense and more interactive.
#5 Content is still a king
Maybe even an emperor. So, pack all that we mentioned into your new content marketing folder for 2018. And leave a place for a little bit more.
Content marketing is the 'engagement' fuel that powers all digital communications from search and social to email marketing and to creating website experiences that convert.
#6 Don't forget the influencers
Collaboration with the brand ambassadors or influencers was extremely popular in 2017. And it will continue in 2018. There are no surprises.
Studies show that 74% of people look to their networks on social media for advice on buying decisions, and 40% of people have bought something based on seeing it being promoted by an influencer on Instagram or Twitter.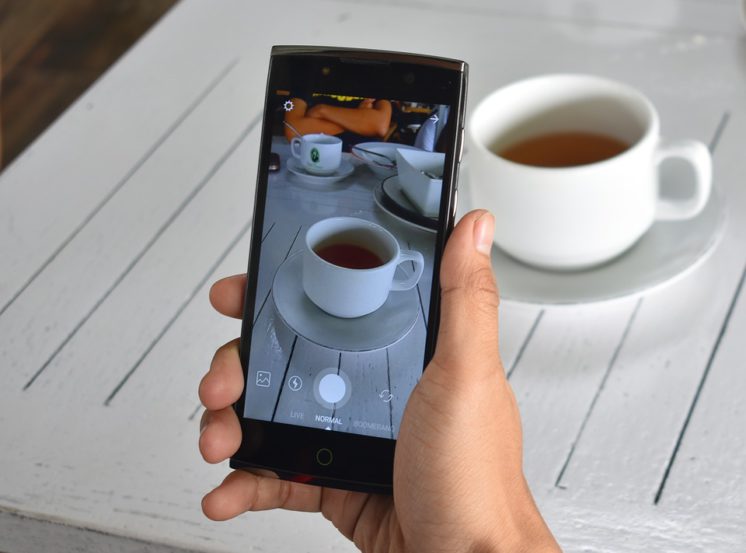 Explore the feeds and make sure you find the right influencer for your brand. With the proper partnership agreements in place, you can use Influencer Marketing to make some noise for your brand in 2018.
Tip: Start with influencers that create engaging video content.
#7 Search engines will evolve too
Voice search has been around for a couple of years now, but there are two interesting developments.
In the year that comes, we can surely expect from Google app to deliver a longer – tail queries and more improved options.
The voice searches will most likely increase in 2018.
Secondly, Google revealed Google Lens in October where you can show your camera a, poster and Google will search for the text and images within that poster.
If this gains traction, this will truly be a game-changer for search.
#8 Choose your coworkers visely
The talent gap in digital marketing is the root cause of unsuccessful campaigns.
The result of recent study on the subject says about gap that exists between the need for strong digital marketing talent, and the skills that individuals in the field currently bring to the table.
However, current situation in the industry mostly results in:
inappropriate budgets,
misinterpretation of data and
ad spending on techniques that no longer work.
The gap between skills needed and talent available is becoming a massive chasm within the industry affecting job seekers and employers alike, confirms this study.
Companies will need to find the right balance between employing generalists and specialists.
Practitioners will need to tailor their skills in growing areas such as mobile content marketing, analytics tools, video content, in-store marketing, location targeting, personalization/customization and omnichannel integration.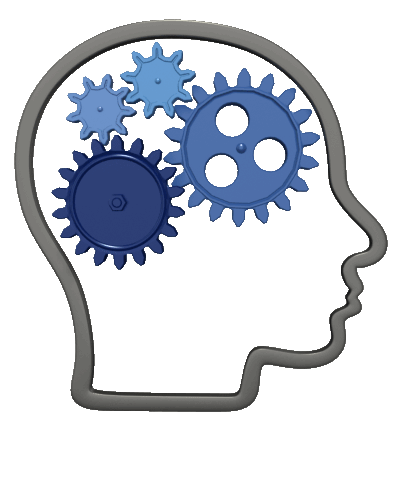 Bottom line?
In 2018 digital marketing will become more about selecting solutions and implementation.
Of course, there are many other developments on the horizon for social media marketing, such as augmented reality and digital hangouts.
Integrating the digital marketing strategies will still depend on a size of a brand. Nobody expects from small-sized business to integrate VR sessions.
But yes, brands and marketers will be a lot more engaged, given the way the complexity of marketing and digital marketing has increased.
You know the saying: Survival goes to those who adapt, not necessarily to those who rely on strength.
Have a happy, digital marketing rockin' 'n' successful year.