Ahoy sailors! We wish you a warm welcome to a brand new information and organisation ITF portal made solely for maritime workers and bluejackets around the world.
ITF, Your Port Of Call Online
ITF is a portal to be used in the hours of need, dedicated to all water transport workers around the world.
With its strongest feature – the red button Need help now? ITF support team is establishing themselves as a prominent service to any sailor or maritime worker in trouble or distress.
If you are onboard or in a port and have an urgent problem, or you need a place where you can relax away from the ship, ITF Seafarers can provide you with proper and quick information.
Besides information on the spot, ITF Seafarers offers its users important resources regarding sailing and living on the sea. They've also included useful apps for improving the quality of working in the entire water transportation industry.
Fruitful Partnership And Continuous Collaboration With ITF
ITF Global is an organisation on a mission. ITF Global is a democratic, affiliate led federation recognized as the world's leading transport authority. The cause they so heartily enforce is directing and shaping the maritime industry and various related sectors.
From headquarters in London and offices around the globe, they've already made a strong stand. Now, with another dedicated website, they aim to achieve more.
We partnered with the ITF team for the third time, and joined forces to develop a complex, multilanguage web solution. The ITF portal connects a large scale of sailors and water transportation workers around the world and informs them about the new regulations, policy, news and important data.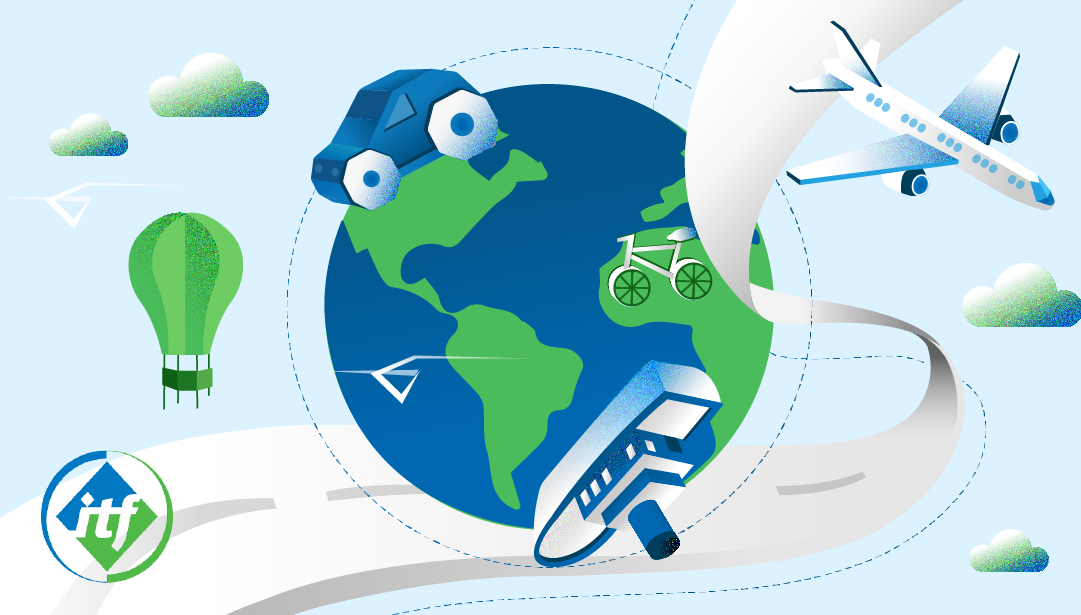 Latest And Most Important News About Maritime Services And Industries
An intuitive website with a focus on content filtering options was the most suitable solution for the target audience. Working with the team twice before, we were already familiar with what kind of users ITF Global has, and wants to attract.
From our knowledge about the industry, we built ITF Seafarers to be a modern and accessible digital ally that supports and empowers a vast number of water transport workers.
Hence the importance of getting the information instantly, we developed a straightforward user's journey which is providing users with the desired information in no time. With engaging calls to action and attractive copy, users can easily discover valuable resources, breaking news, and reports.
Advanced and Intuitive Content Filtering And Browsing
All content is sorted according to language, specific industry sectors, and keyword tags. Users can easily browse different content and search topics of interest using various filters. Each user can sign up for breaking news email alerts.
When developing the online platform, we consider similar approaches to content organisation, which we have built into other ITF websites.
The goal was to take advantage of the familiar user experience and enhance it. Once again we wanted to ensure a clear focus on users' search intent, fulfilling their needs without unnecessary bells and whistles.
Web Apps For Safer Sailing And Living On The Sea
Users can use the features to look up a ship, an inspector or a union directly on the website. While doing so, they can check what the conditions are on board or look up a vessel. The novelty of the youngest ITF branch is the offer of different apps listed by categories and the nature of the need.
Wellbeing App For All Things Related To Health
Wellbeing App is developed to improve life and health for all water transportation workers. The app is integrated into the website and users can download it easily.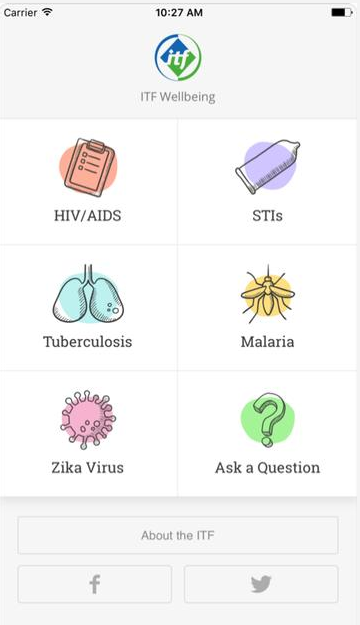 The app gives them an opportunity to discover health-related information. Additionally, users can look for guidance on HIV/AIDS transmission, symptoms, prevention and treatment.
Shore Leave App For Better Work-Life Balance
The Shore Leave App is a sort of Seafarers' center that provides advice, someone to talk to, facilities to contact home. Moreover, the app offers information about places and accommodation away from the ship. Users can download the app as well directly from the website.
ITF Seafarers: A Website That Speaks 8 Languages
As ITF is a global organization, 'speaking the language of your audience' is mandatory. To make the usage of the website intuitive for all users around the world, we developed single pages for each of the 8 languages.
ITF Seafarers website is available in English, Spanish, German, Russian, French, Italian, Arabic, and Japanese language.
The Power Of Drupal
We needed a powerful content system that provides excellent content organization, and intuitive UX, and-enables good website performance. Another important criterion regarding the technology was to build a website using the system that supports the implementation of different languages.
Our choice was to opt for Drupal development. Drupal's powerful system provides excellent content organisation, Drupal SEO modules efficiently and continually improve performance for websites that deal with a large number of users.
With Drupal 8, we succeed to achieve:
improved code organization and database structure
increased page speed
a fully optimized website that provides a seamless user journey
excellent content organization due to its powerful editor
improved tracking and analytics results
Learn how we built ITF Seafarers website with Drupal 9.
A Valuable Addition To The Voice Of 19.7 Million Working Men And Women Across The World
ITF Global is the world's leading transport authority. They fight passionately to improve the working conditions and lives of workers from different sectors of transportation. The organization connects trade unions and secures rights, equality, and justice for everyone in the transport industry. Now, they can achieve the same exclusively for seafarers.
We are proud that we had a privilege to contribute to such cause and add a little extra strength to the working voice, this time, on the sea by creating such a great ITF portal. Check out their platform for maritime workers, and download the apps.
Let us know if you have an idea you wish to turn into a marketable product. Explore our web design and development services and mobile app development, request a free quote and let's build great projects together!