This is a simple fact: the most famous world's brands are using Drupal. Interested in exploring top Drupal websites?
According to w3tech.com, Drupal still confirms its reputation as the best CMS for high traffic websites, and currently, there are more than a million websites strolling around the web supported by Drupal and its community.
Secrets behind Drupal websites: who uses Drupal and why
There's no longer a question of whether Drupal CMS is popular in specific industries as more and more businesses are seeing the benefits of this CMS. Developers of Tesla motors, Pinterest, the US Government, Lamborghini, and different software companies are all preferring Drupal over other content management systems.
By choosing Drupal, you'll also get unlimited options for various web projects. With Drupal custom web design and development, whatever you decide to build, there is a huge possibility and potential for great results.
What can you build with Drupal?
Community portal sites
Intranet platforms and company intranets
E-commerce sites
Resource directories
Personal sites
Corporate websites
Blogs, art, portfolio, music, multimedia sites
Drupal offers you:
Reliability
Security
Extendible module-based architecture
Availability of wide range of popular Drupal modules
Powerful Drupal SEO modules
What do these websites have in common? These brands want a secure and intuitive online environment for their users.
Let's browse the list of the popular Drupal websites and projects
What do you see first when you land on the Tesla website? It's a fully responsive HTML5 video that will surely impress viewers.
Tesla's goal is to produce increasingly affordable electric cars for mainstream buyers.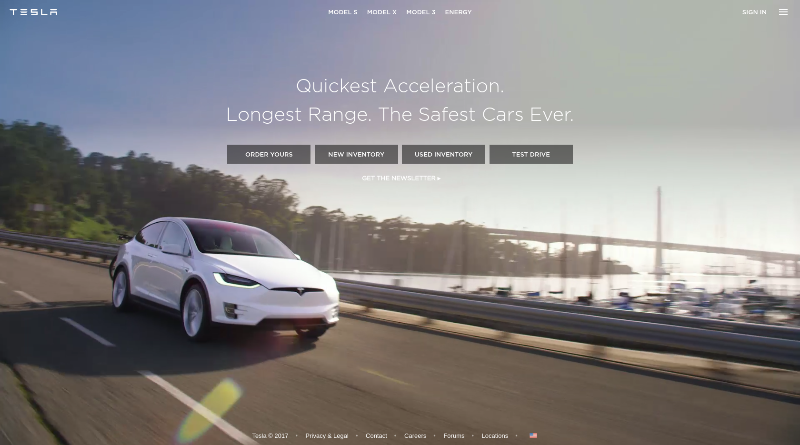 The website is, as you already assume, built with Drupal which provides a world-class platform to showcase Tesla's amazing automobiles, foster community among customers, and share news and product details as they develop.
The attractive web solution came from a collaboration between Drupal and Aqua.
Fiji Drupal website is an official web presentation of the famous island, powerful enough to attract users and present the wonderful culture, tropical vibes, the incredible island and its beaches through attractive visuals and content. It offers a wealth of information and planning tools for the perfect vacation, which users can easily find and browse.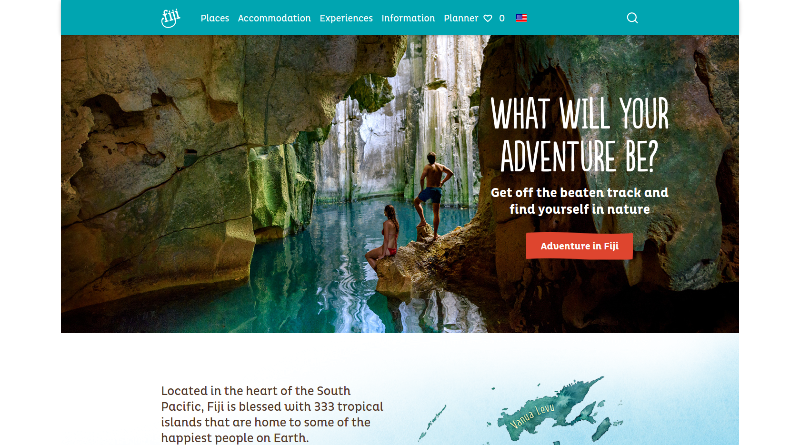 Before updating the previous version of the site, Tourism.fiji had 327,751 site visitors. Only a month after launching the updated website with Drupal, the number of visitors has increased up to 692% with more than 2,268,000 site visitors.
As you probably know, Pinterest, the world's largest catalogue of ideas, is a personalized social place that lets you satisfy your creative urge and help you find inspiration. So far, there are more than 75 billion Pins on board, and millions of users every day.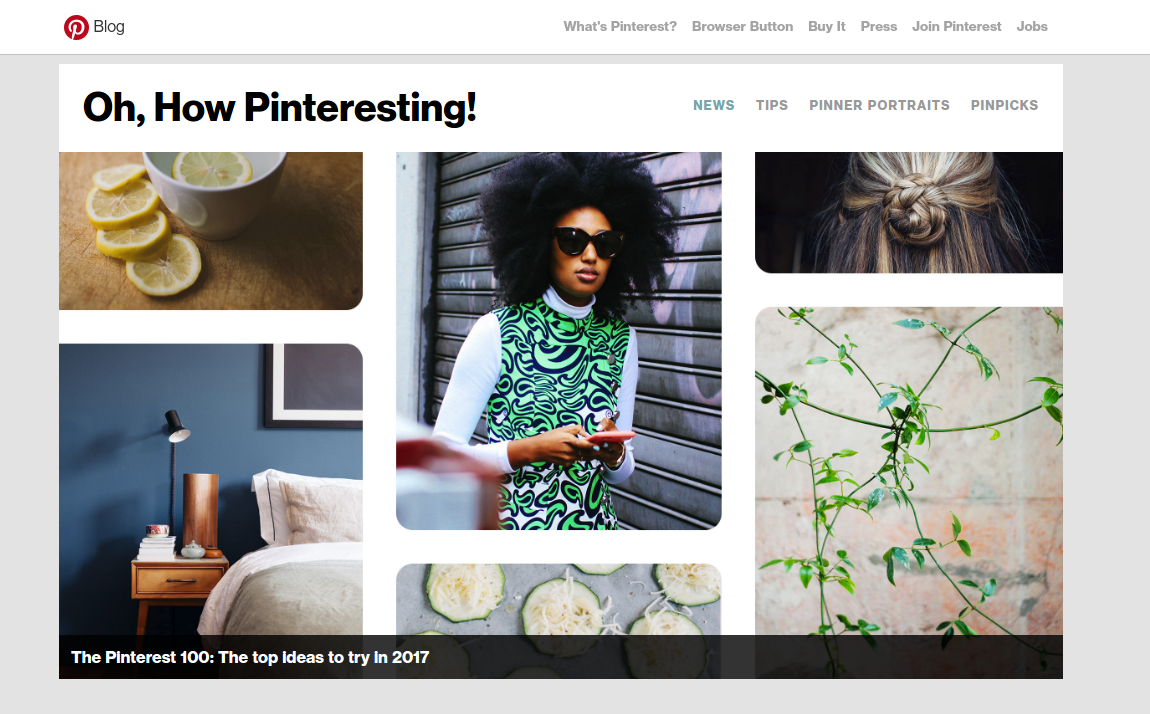 Pinterest chose Drupal to be able to share news and updates to the Pinterest community. Pinterest blog sections are dedicated to users who want to share their experience, tips on how to get the best from the network, while there's also a section about Pinterest Engineering.
Elegant, sophisticated and intuitive are the words that describe this handmade soap company website built on Drupal.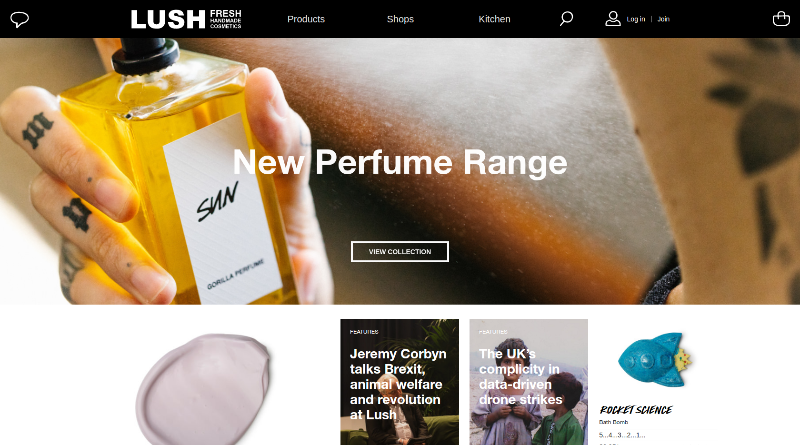 Until today, Lush's developers use Drupal to create a place for stories to millions of their customers who are visiting the websites daily.
Like so many other websites that draw in millions of daily visits, Warner Music wanted a more flexible platform that can manage massive traffic and Drupal was their first choice. WMG joined 73 per cent of the top media companies that are using Drupal including Walt Disney, Time, Fox, and CBS.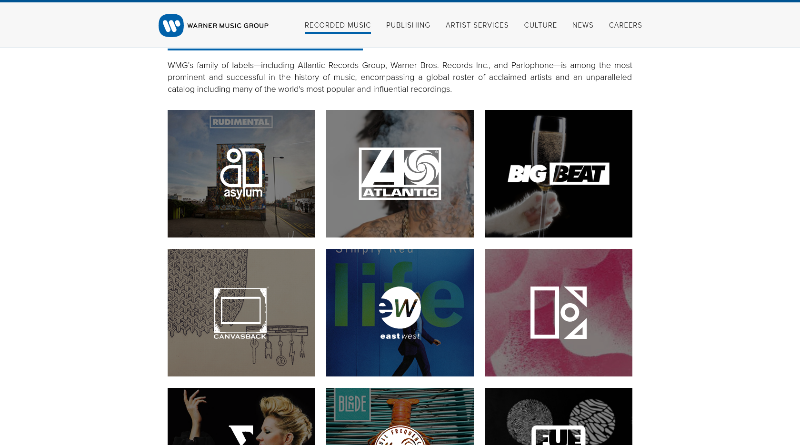 Australia has 100 government departments across the country and they certainly wanted a powerful CMS that can meet the needs of users. They chose Drupal to enhance all digital services they are offering to millions of Australian citizens.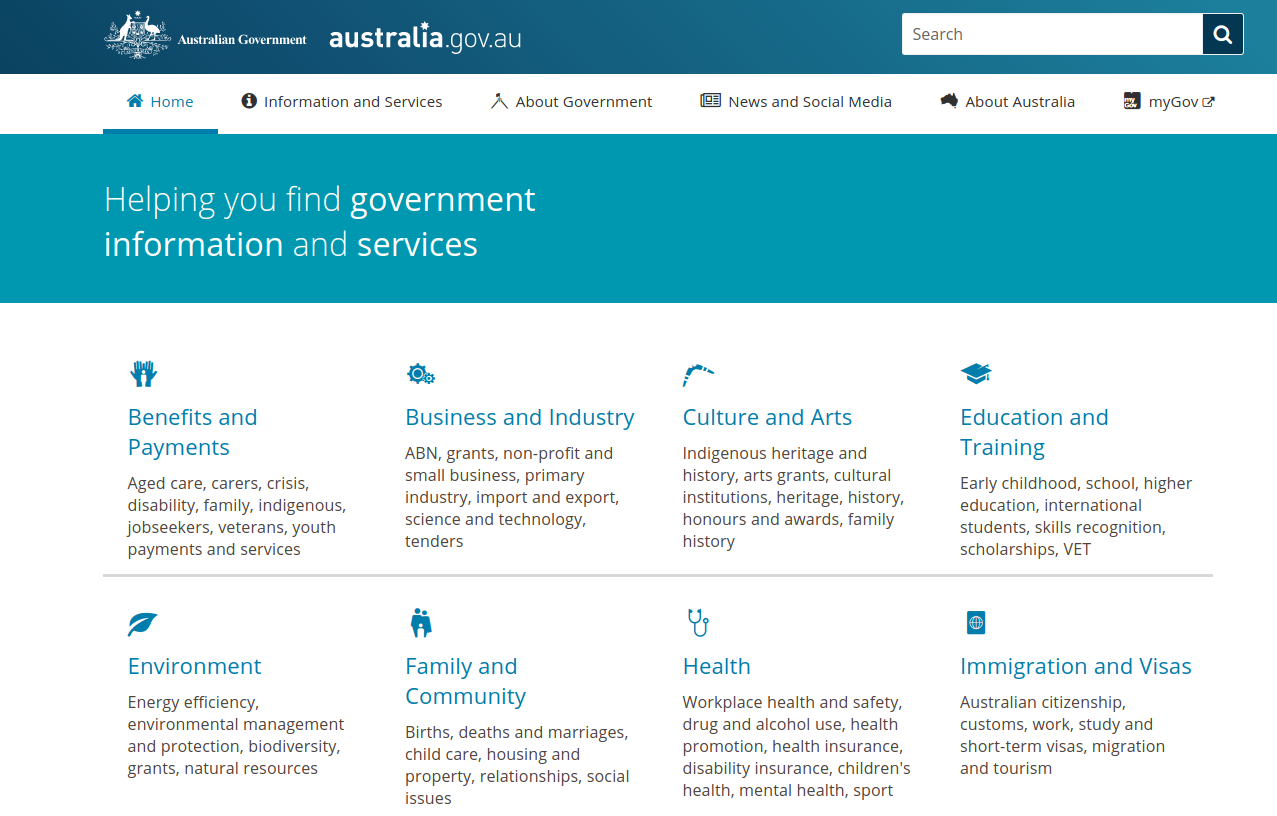 The website is clear and concise and the content is clear and intuitive enough to give important information first.
BBC good food has moved to Drupal with a desire to increase its social sharing and product sales.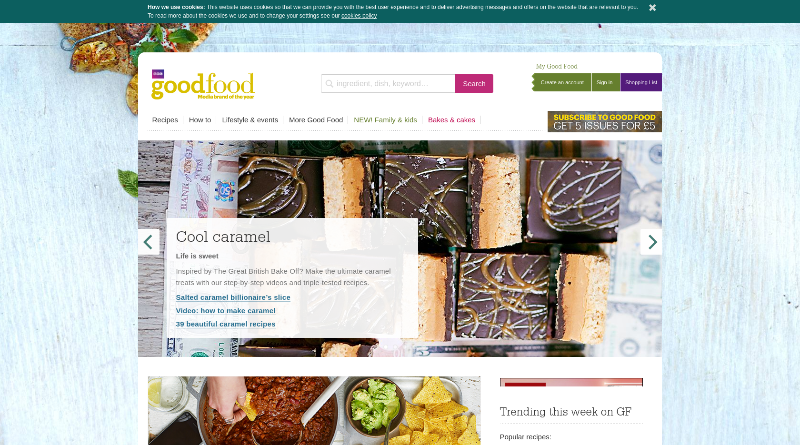 Since redesign and redevelopment, the site saw a significantly higher number of visits, in particular, the social shares of the recipes increased by almost 500 per cent. After launching the responsive version, the website overtook the desktop version users.
Redhat's website opensource.com gathers together people who believe in sharing knowledge and collaboration in solving problems. It's created to build a community.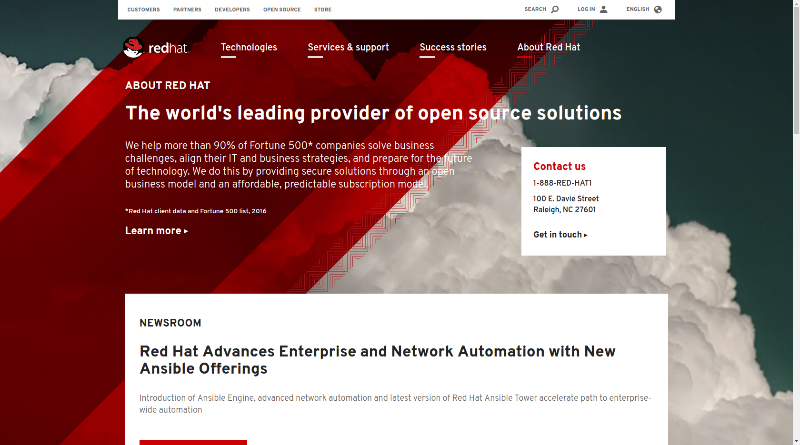 The best way to stay on the right path is to choose to work with open source tools and companies that share your vision. Therefore, Drupal's open-source nature and unique ability to combine content and community were a natural choice for their project.
Youth on Record empowers high school students, especially those at-risk and underprivileged, to succeed through musical programs.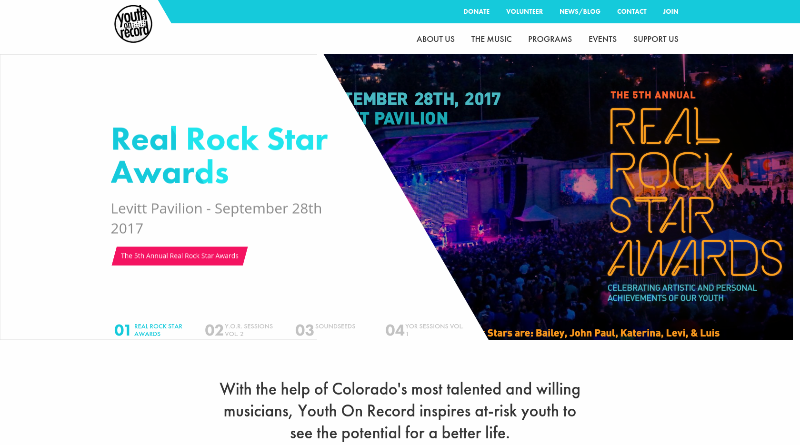 The site had a lot of content to provide to its audience, but the content and sections were not well organized nor easy to navigate until Drupal 8 increased the site's functionality.
Since 2005 Savant is on a mission to provide the best experience in home automation.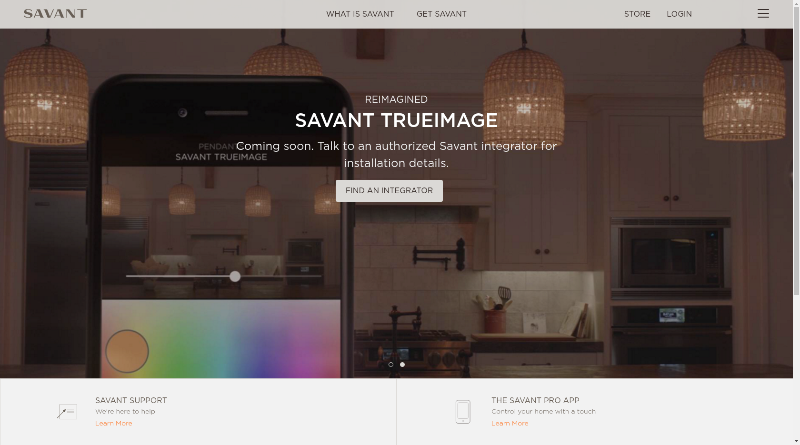 The choice was easy – Drupal ensures the longevity of the platform, technical flexibility, and unwavering performance. The result is a modern, effective and unique approach to user experience and a fast Drupal website.
#11 NBA
From the real-time scores to live broadcastings, NBA's websites needed flexibility and endurance to maintain millions of visits, so they've found the best solution in Drupal CMS.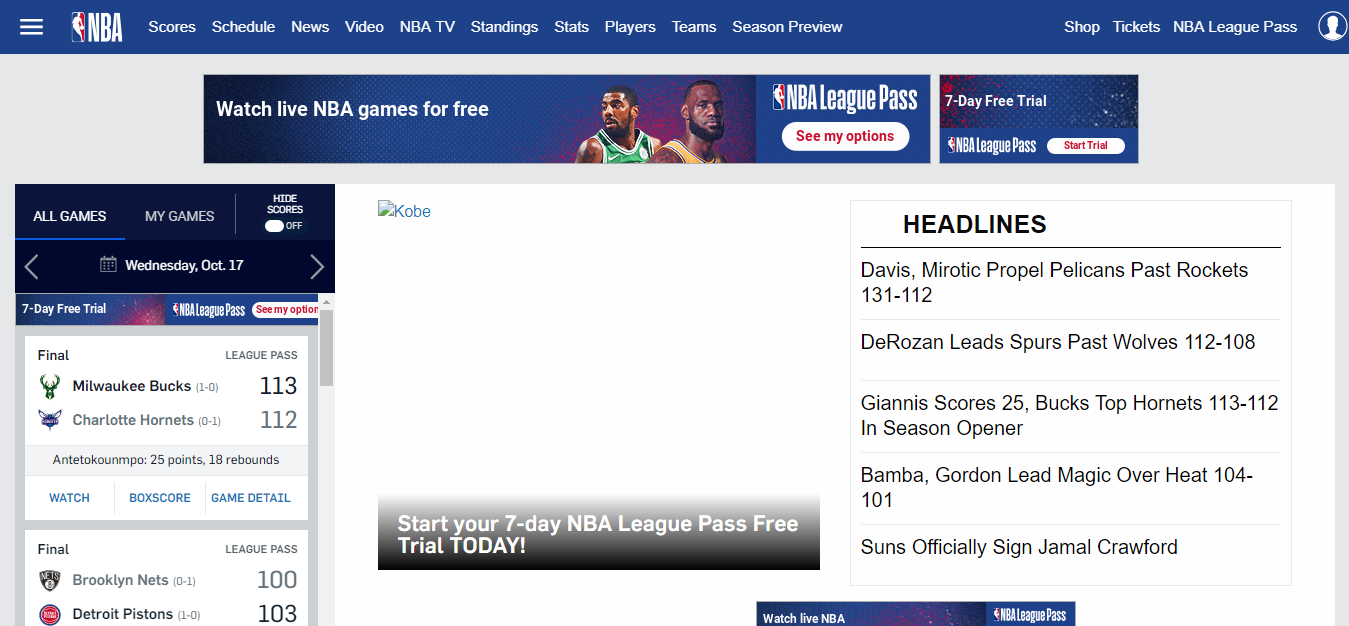 Besides regular news, updates and other features, this website offers an online NBA game tickets sale along with a memorabilia shop.
This renowned organization uses Drupal CMS for their online presence.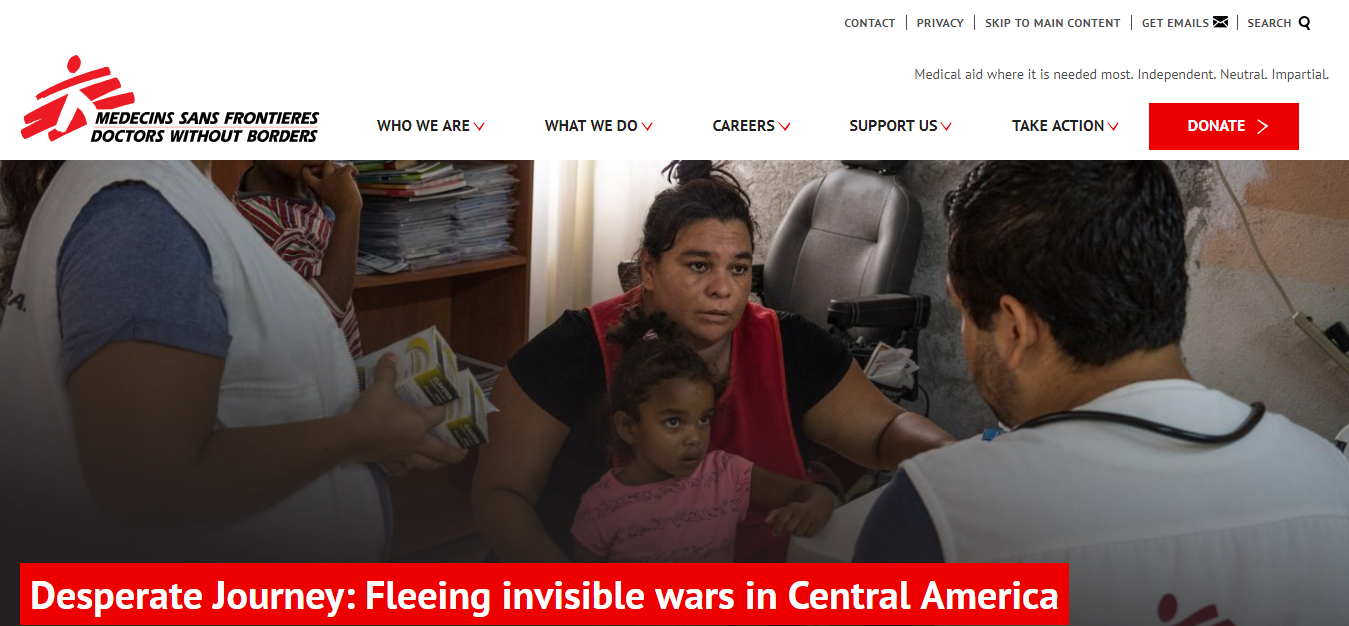 The website offers news and stories sections as well as the possibility for users to donate and support the events and actions of the organization.
The Rainforest Alliance is a growing network of people on a mission to conserve biodiversity and ensure sustainable livelihoods.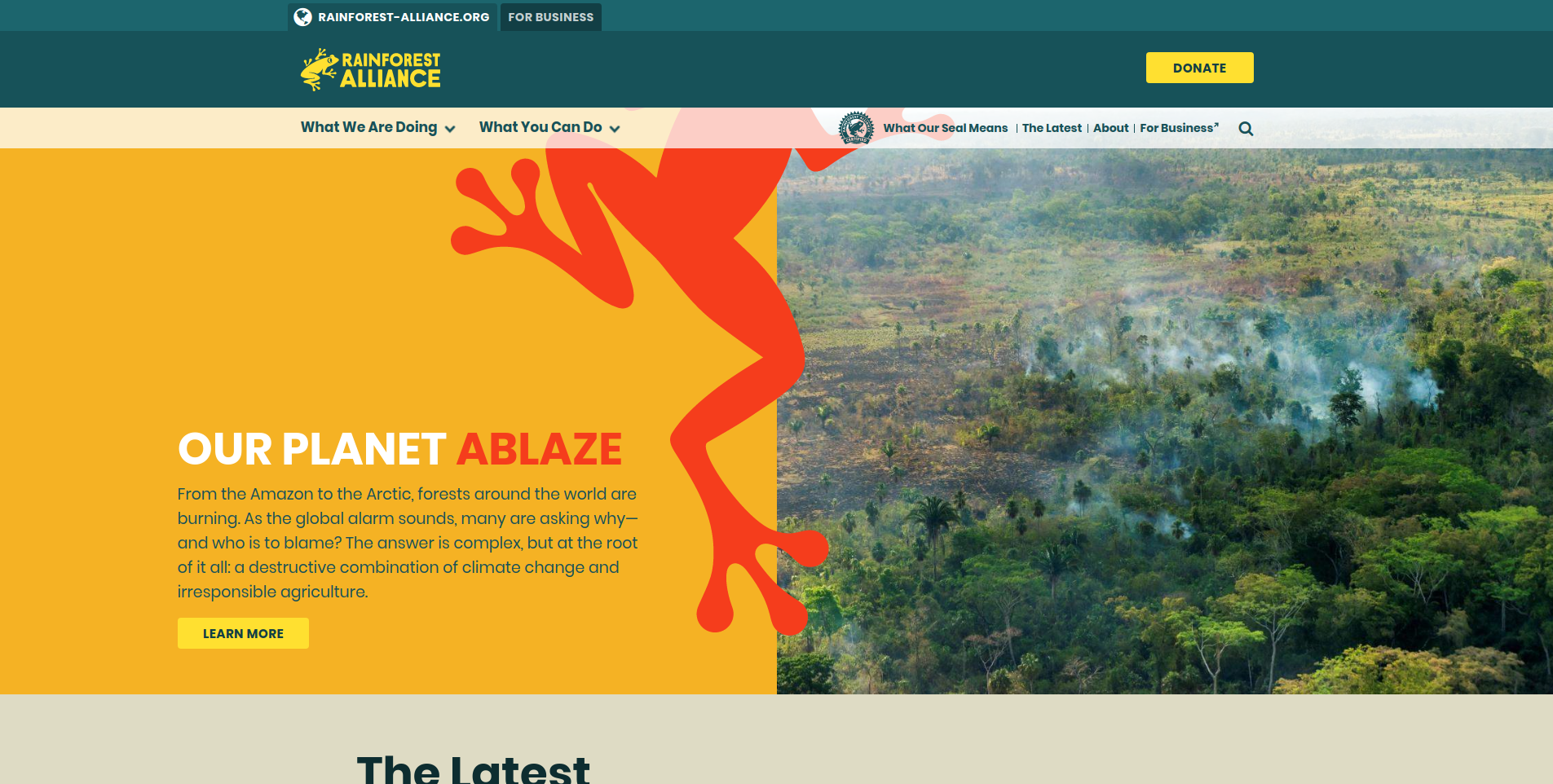 The website is image-centred, filled with vivid colours that represent the vibrant surrounding of the forests. Also, the website's goal is to present the importance of the forest and spread awareness of endangered regions, especially rainforests.
The Rainforest Alliance chose Drupal to easily structure and promote valuable content to support its mission.
Drupal was the choice of Oxford University and its official website presentation and services.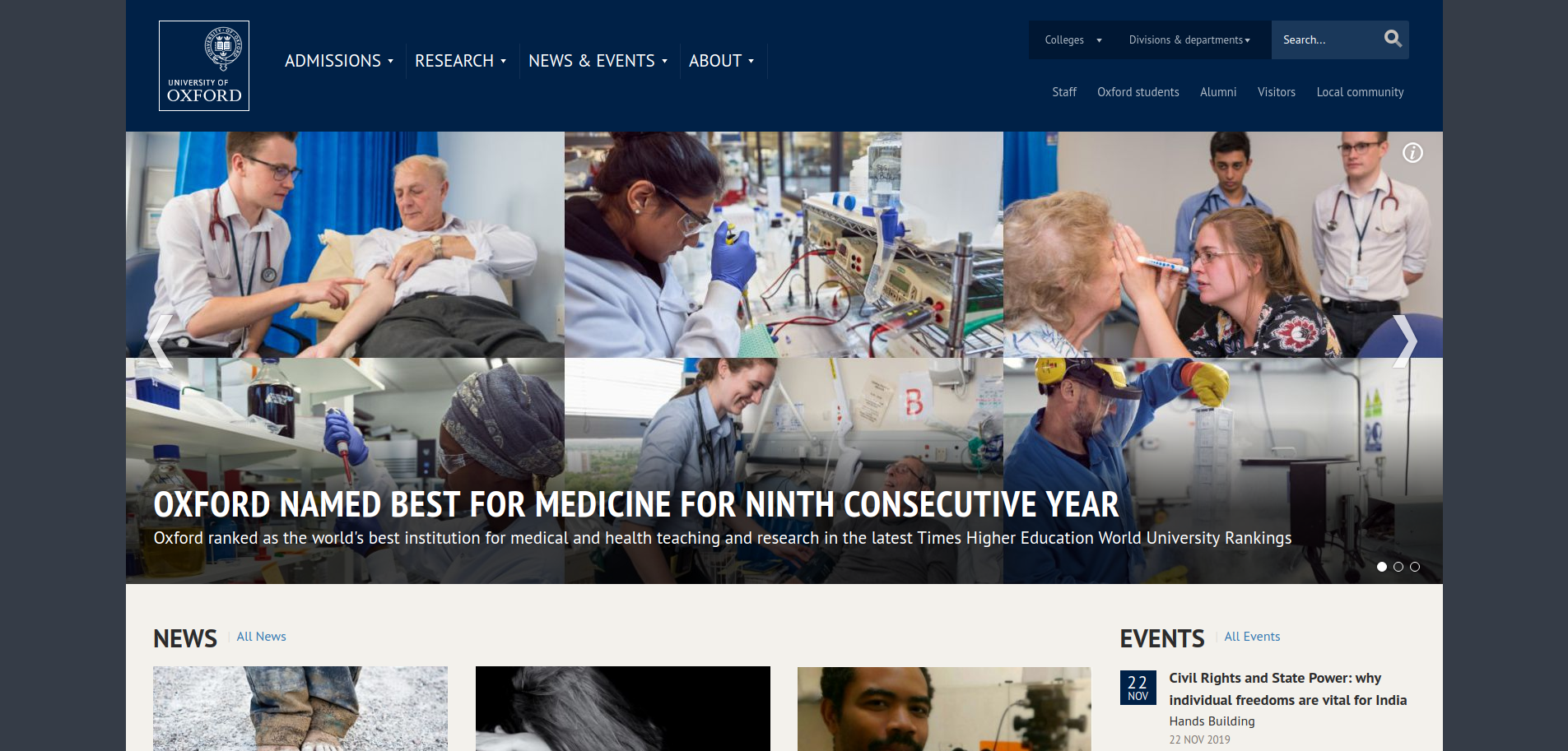 The website provides its users with the most vital information regarding studying and researching. Users can also browse the latest news from the university or check out interesting events. Plus, as the nature of the website required a powerful content management system due to the huge amount of different content, Drupal was an obvious choice.
Drupal provides great options for academic or high education websites, therefore, this CMS was also the choice for Stanford Business official website presentation and services.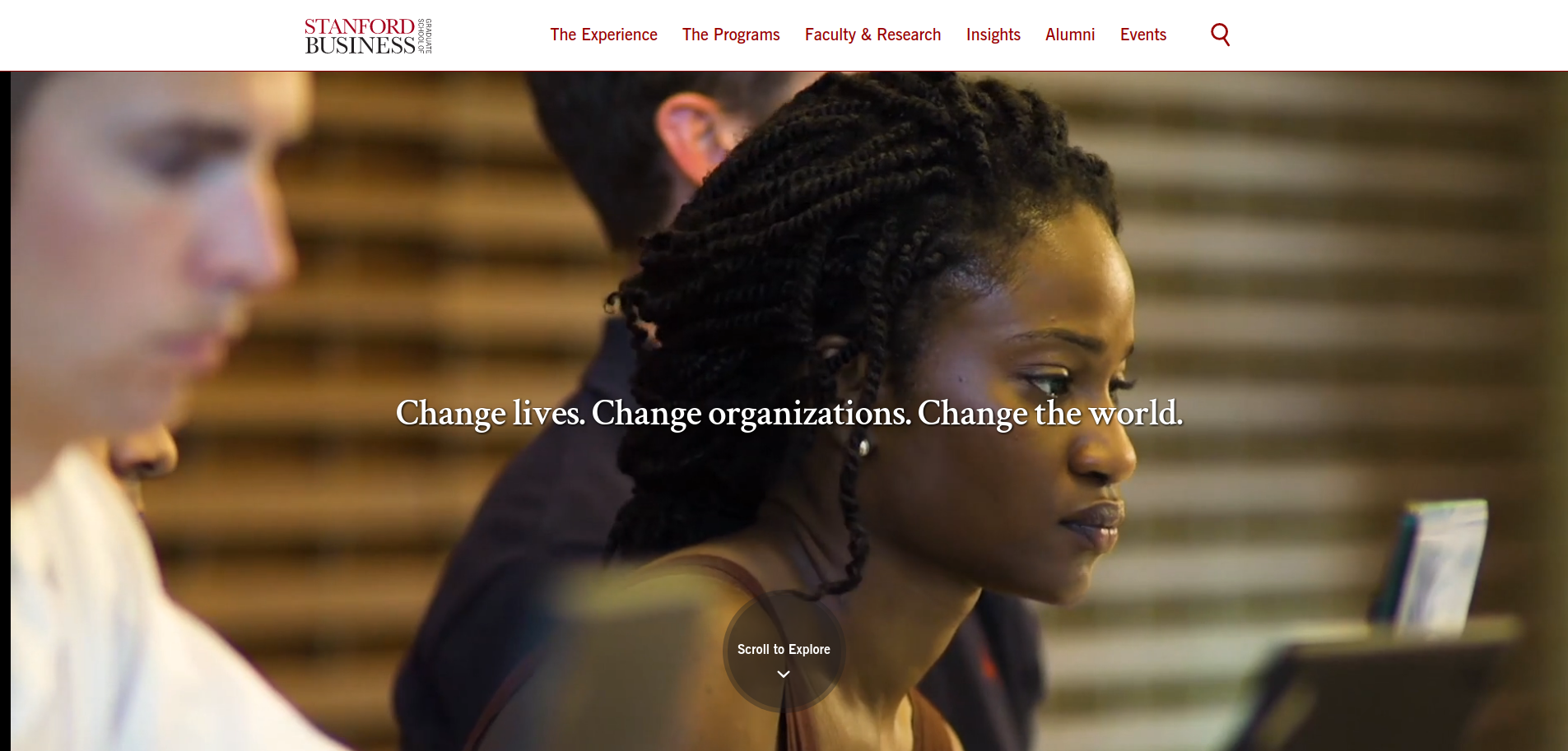 The website provides its users with detailed studying programs, insightful resources, and the latest news.
The New York State representatives chose Drupal to support the state's official web presence and services. Moreover, they chose Drupal to support their sensitive database, high traffic rates and high amount of content they publish.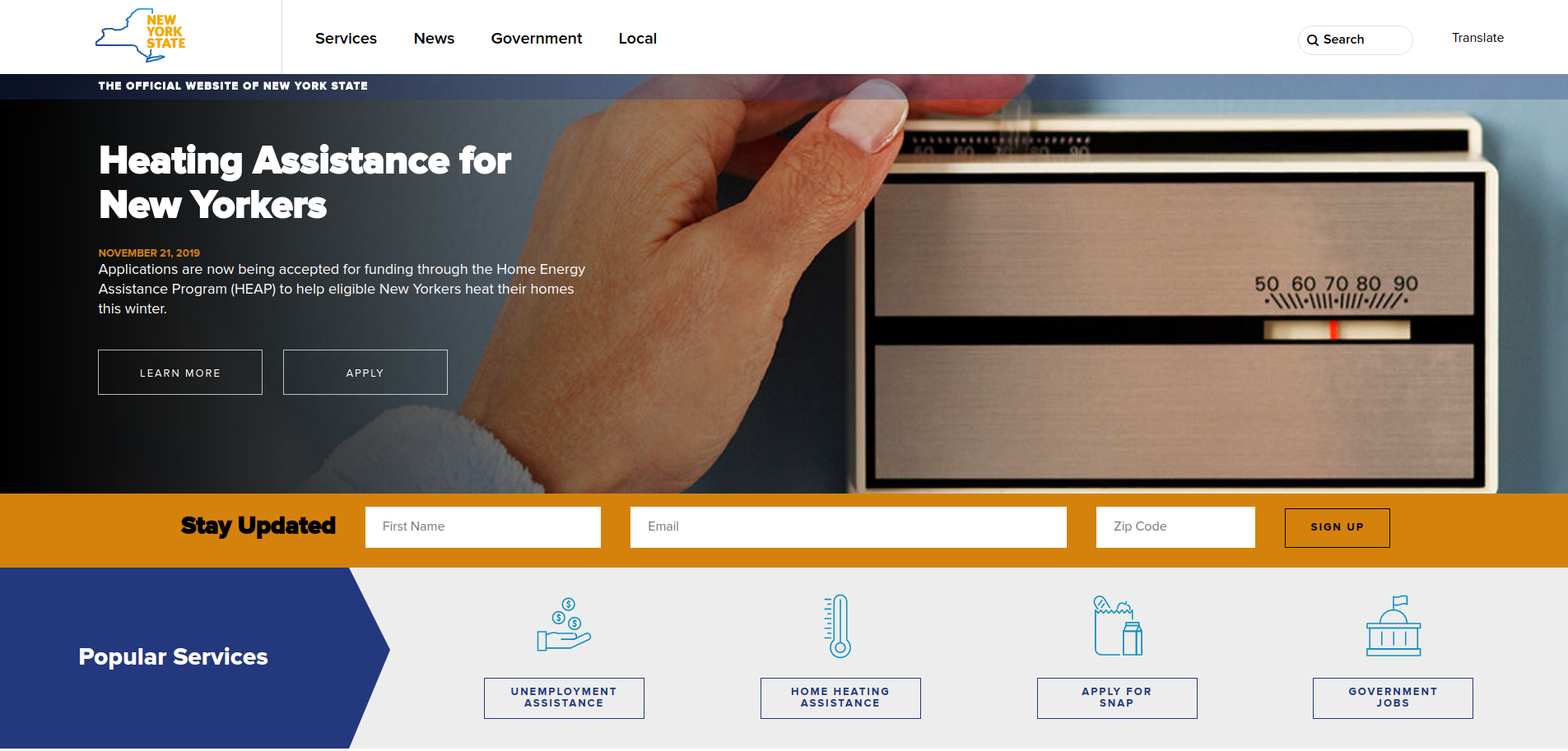 The website provides its users with important statements and legal updates. Users can browse available jobs and submit a request for different kinds of social services.
Check out our Drupal websites and projects
#17 Ana Ivanovic Website
The famous tennis player Ana Ivanovic wanted a website that will reflect her engaging sports activities and life in the tennis world. We chose Drupal to meet the specific needs of this project and built Ana Ivanovic's website.
The immersive aesthetics and the star's portfolio go a long way towards attracting visitors and inviting them to engage. The website is well optimized with increasing potential for better SEO performance, traffic and visibility.
#18 Chas
Leaders from CHAS, as short for the Contractors Health and Safety Assessment Scheme, approached us to help them innovate their web business presentation. We chose Drupal to be our stronghold.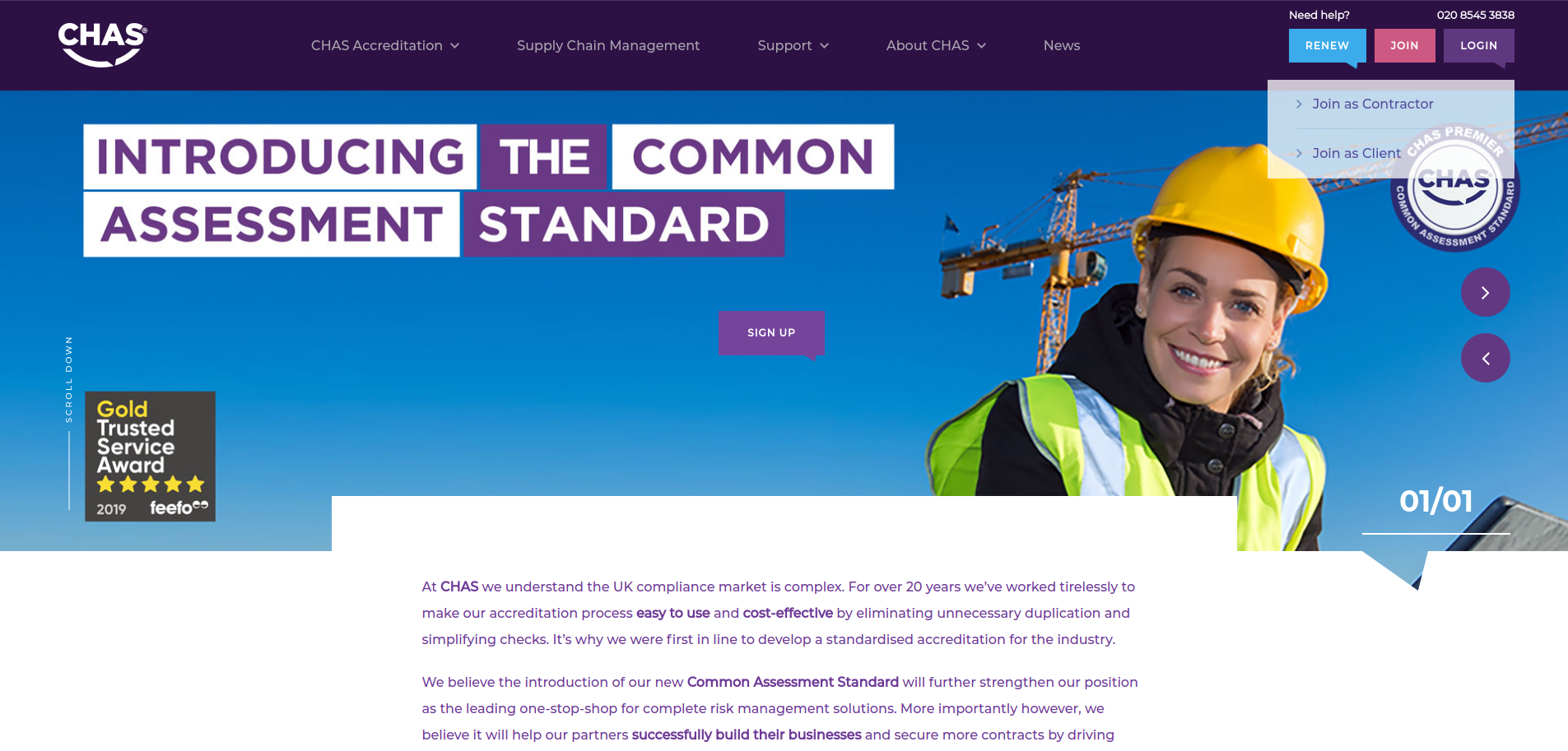 The improved performance is a direct benefit of a lightweight scalable system such as Drupal, which is why we decided to rebuild the CHAS website with it.
But that's not all a business can get from the Drupal content management system. From improved code organization and database structure to an increased page speed, the result is always a fully optimized website that provides a seamless customer journey.
#19 Electrolux Taste Galleries
Electrolux Taste Galleries is a multilingual website with custom e-commerce capabilities such as purchasing products directly from their pages. We chose Drupal to support multiple website features.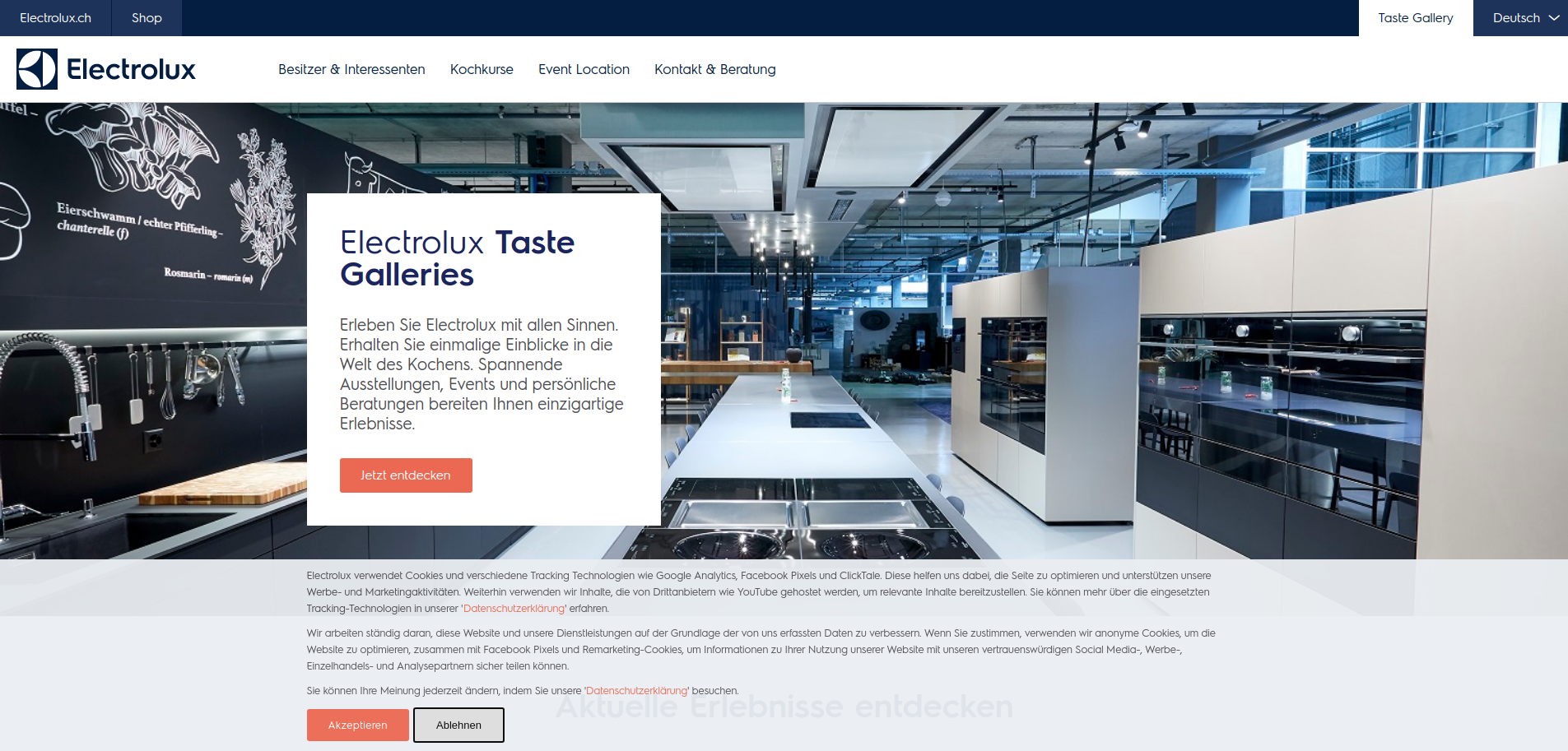 We build the website to showcase their high-end services, such as the promotion of their cooking classes and events allowing visitors to easily book and confirm their attendance.
Boss Equity specializes in mergers and acquisitions for small and medium-sized businesses in the software technology sector.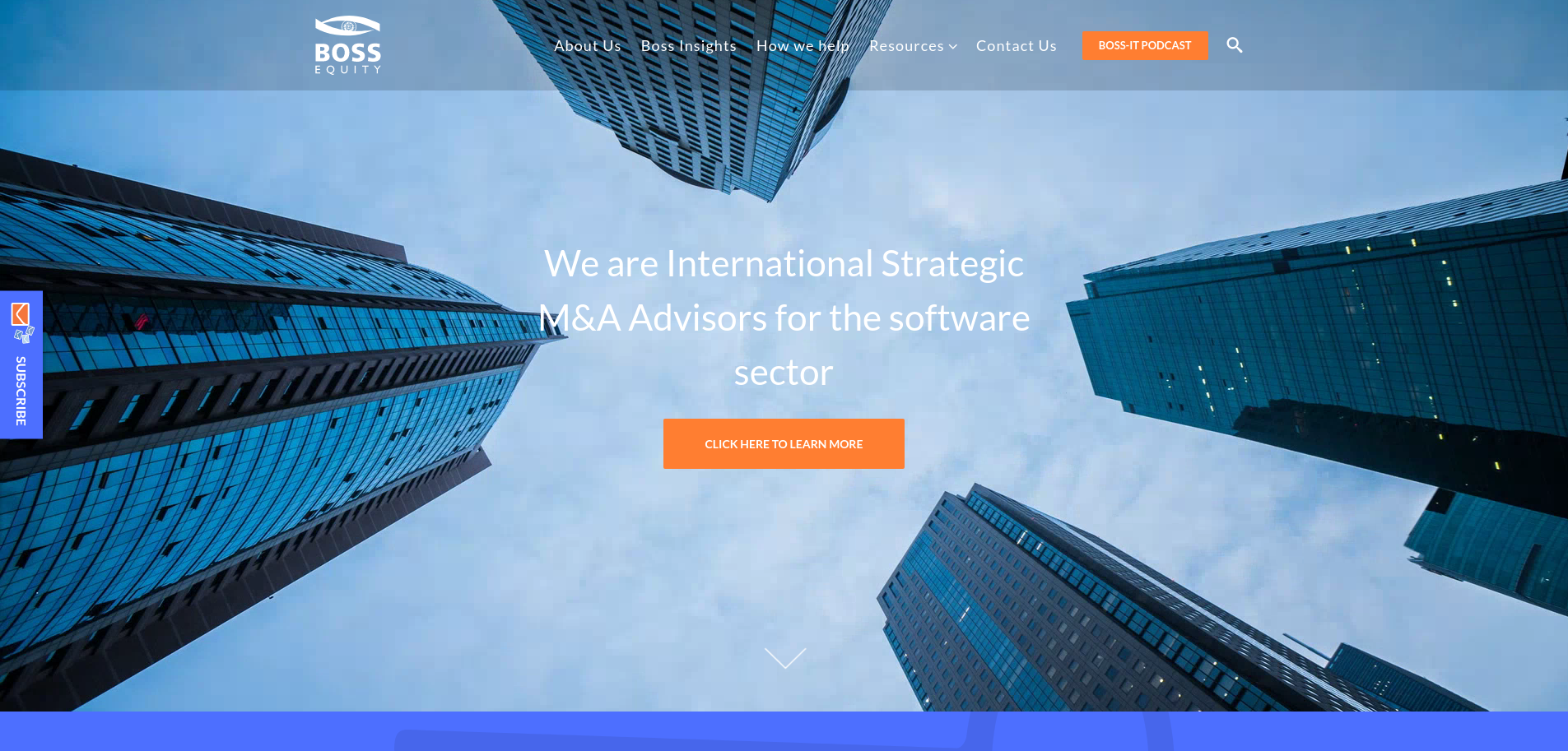 The Equity Value AcceleratorTM helps software businesses allowing them to stand out from the crowd, all in order to achieve optimal valuations when selling. 
They needed to improve their brand website in order to showcase their high-end services, control their content, ease the editing process and content writing, and cater to their high-end market. We chose Drupal for the task. 
We created new navigation and UX design for visitors to easily find the information that they are looking for. The new user interface projected a look and feel that properly aligns with the brand's positioning as professional and knowledgeable experts who not only sell their product and expertise but an effective solution.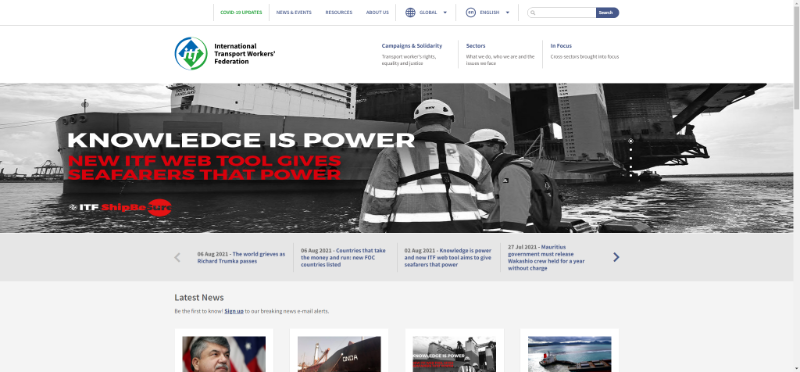 ITF Global is a custom made information hub for transport workers founded by the same name world's leading transport authority.
The platform gathers a vast number of transport workers around the world in need of frequent updates, help and support. To be able to maintain huge traffic, dynamic and need of such platform and its users we used Drupal CMS.
Drupal allowed us to build features and functionalities powerful enough to support complex enterprise-level sites such as this one and to back up a huge amount of different types of content.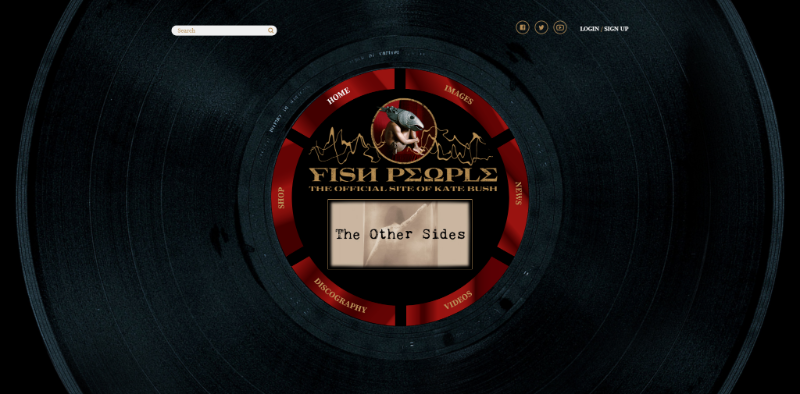 Kate Bush is a famous British singer with many successful singles behind and an army of engaging fans around the world. Her team approached us with a request to upgrade her current webshop and promo website by making it faster, more secure and user friendly.
We used Drupal CMS to improve overall website performance and ensure a streamlined user experience. To make the webshop more accessible we used DrupalCommerce.
Can you add more popular Drupal websites?
Share with us the top Drupal sites and projects.