Holidays are here! It's time to celebrate joys of today and memories of yesterday – and to embrace all the good things of tomorrow.
At this special time of the year, we want to take a moment and express to all our good wishes and say Thank You for a very successful and amazing year we had.
Thank you to our partners for an opportunity to work on amazing ideas. It has been a pleasure helping you reach your goals, and we are looking forward to contributing to your success in 2017.
Thank you to our colleagues and to everyone who is part of the Eton Digital family. The minds that create the ideas and the hands that bring them to life are the heart of our business.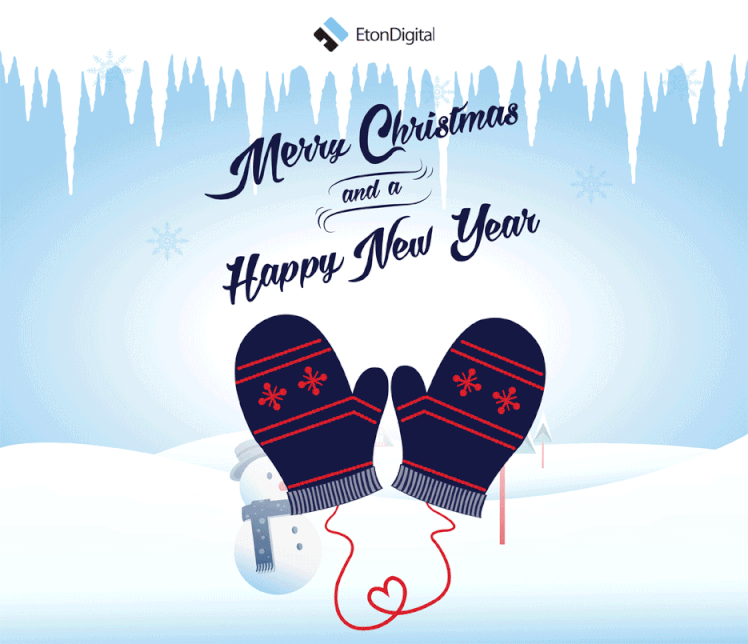 2016 was a year of new partnerships,
new traditions
and many successful projects.
In April, we've launched our startup OrganicNet, an online social marketplace for organic food and a knowledge sharing platform that directly connects organic food producers to consumers. In the first few months, we have received two awards, E-COMMERCE AWARD 2016 for the best local and regional e-commerce solution and the FInish Final Award for one of the best software products.  OrganicNet was also the only startup that was representing Serbia in Helsinki on Slush conference winning on the local startup competition.
It's our responsibility to encourage those who are making our world a better place. With the idea behind our startup OrganicNet, we believe we are doing so. We are proud of what we have accomplished, paving a way for a healthier life.
When you want to achieve excellence in every facet of your business, your hard work and quality will be recognized.
This year was truly amazing!
The desire to make a difference has shaped the way Eton Digital came to be. We worked on bringing some amazing ideas to life in social networking like Procurious, SuperCoucou, Zappudo, IRspace, Clubbie, Vervoe, Service Driven, and Souldock and web design and development like Nissan and Hyundai.
We've kept our traditions, supporting charity events and local initiatives and giving back to the community. If you didn't get a chance to see how we did, visit our blog.
We are so eager to continue our mission!
We wish you a fruitful next year, with creativity and brilliant ideas leading you to success. Happy to be kicking off 2017 knowing that you are with us, and we can't wait to celebrate more successes with you in the new year!
May this holiday season bring you and yours the the warmth and joy of happiness.
Happy Holidays and Best Wishes from Eton Digital!
Stay connected with us via Twitter and Facebook.